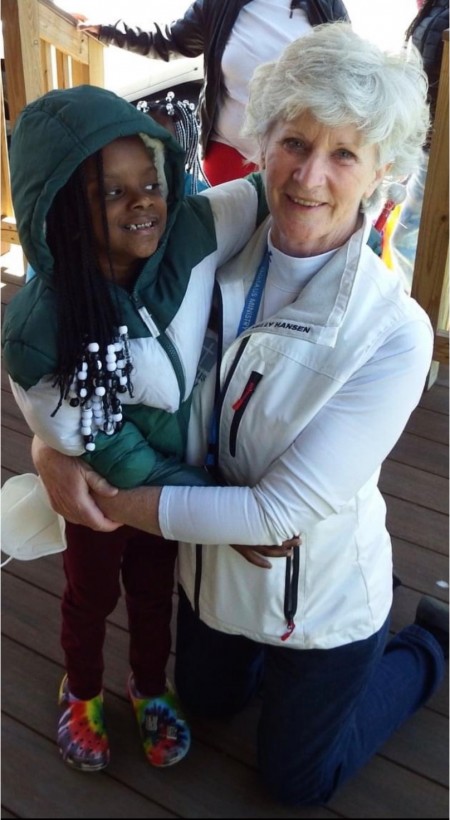 Road to Emmaus Ministry of Syracuse, Inc., a 501 (C) 3, is a dynamic ministry that brings the presence of the Catholic Church to the poor, hungry, isolated, and homeless of the south side and the city of Syracuse, New York. By providing food, drink, clothing, visiting the sick, and burying the dead, Emmaus Ministry puts flesh to the Gospels, in a true "missionary evangelist" spirit – "Taking the Gospel to the Streets." As disciples, we demonstrate unconditional love and hope to those in need. And, through this love and hope… lives are being transformed!
It all began with a sandwich…
In February 2008, Father John Manno challenged St. James Church to reach beyond its walls and bring the presence of Christ to individuals and families impacted by poverty, drugs, crime, and homelessness on the south side of Syracuse. As an answer to this challenge, the parishioners made peanut butter and jelly sandwiches as a way to bring the love of Christ and the Catholic Church to those in need.
On February 23, 2009, Emmaus Ministry brought their first hot meal to the Catholic Charities Men's Shelter (The OX). A homeless gentleman's simple question that evening brought clarity to the ministry… "But will you come back?" Inspired by the Gospel of Luke, Emmaus Ministry parallels the disciples on the Road to Emmaus, whereupon recognizing the resurrected Christ in their midst the disciples asked Jesus to, "Stay with us." and by doing so, we too recognize Christ in the faces of those we serve. Since then, Emmaus Ministry has reached thousands on the "periphery" in Syracuse, by performing corporal and spiritual works of mercy.
---
The Way - Emmaus Ministry Newsletter